We have everything covered – from tree to furniture parts
Our company invests into furniture part production and offers its customers a very lucrative combination of a particle board and MDF manufacturer with lamination, in-house impregnation, high-capacity cutting centres and furniture part production.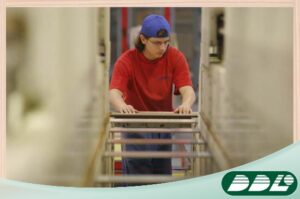 It is precisely because all these advantages are in our own hands that we can also offer this highly important competitive advantage to our customers. Our advantages include fast deliveries, verified and certified quality, high flexibility, and our capability to produce small batches and offer exclusive decorations.
Value added
In DDL, we mainly focus on satisfying the specific and non-standard requirements of our customers. Such customer care, however, does not mean shifting focus from our traditional advantages, i.e., mainly quality and reliability as well as further expansion of our portfolio of products and services. It is precisely due to this variable range of products and services, that we provide our customers with a high competitive advantage with very precious value. In this way we also expand our business relations and contribute to their transformation into a long-term partnership.